L'écurie Invasor est en forme ces dernier  mois.  Aujourd'hui Royal Dolois s'est classé deuxième du prix de Bretagne à Nantes. Nous remettons à jour notre écurie afin d'assurer une meilleure visibilité.
La liste ici présente est appelée à s'agrandir:
ankle m.ps. 3 a. Par: SHAMARDAL et POLYGREEN (GREEN TUNE)
ATACAMA SPA M.PS. 3 a. 02 Par: GENTLEWAVE et PRINCESS SKIPPIE (SKIP AWAY)
BAYOUN M.PS. 3 a. 09 Par: KOUROUN et BAENIA (VERGLAS)
CHARLOT THE KID M.PS. 2 a. 01 Par: EVASIVE et HICKORY SPINNY (COZZENE)
DANILEO (IRE) M.PS. 5 a. ... (Sup.) Par: DANEHILL DANCER et SATURNINE (GALILEO)
dicton (gb) m.ps. 3 a. 09 Par: LAWMAN et SAYING (GIANT'S CAUSEWAY)
FOX TIN M.PS. 2 a. 03 Par: TIN HORSE et FOX FORCE FIVE (ARAAFA)
GALATEO D'ARCADIA ITY M.PS. 3 a. 16 Par: RED ROCKS et GEMMA PREZIOSA (GOLD SPHINX)
george patton usa m.ps. 3 a. 02 Par: WAR FRONT et PHOTOGRAPH (UNBRIDLED'S SONG)
golden bridge m.ps. 3 a. 04 Par: MONTMARTRE et GOLDEN MEMORY (KENDOR)
HELLO MY LOVE H.PS. 5 a. Par: LITERATO et CIAO MY LOVE (TOUCH DOWN)
ICICESTPARIS (GB) M.PS. 3 a. 08 Par: KING'S BEST et BOUVARDIA (COZZENE)
JORVICK USA M.PS. 3 a. 03 Par: MIZZEN MAST et DEEP FEELING (EMPIRE MAKER)
lawmaking gb m.ps. 3 a. Par: ZAMINDAR et CANADA WATER (DANSILI)
mythomane (gb) m.ps. 3 a. 08 Par: DALAKHANI et SPRING STAR (DANEHILL)
NEGUEV (IRE) M.PS. 2 a. 07 Par: SO YOU THINK et LADY BERING (BERING)
paraggi gb h.ps. 7 a. 14 Par: IFFRAAJ et TOPKAMP (PENNEKAMP)
royal dolois m.ps. 4 a. 02 Par: SILVER FROST et MIXTURE (LINAMIX)
SAINT NOM M.PS. 3 a. 01 Par: TURTLE BOWL et PRINCESS LOVE (VERGLAS)
simba m.ps. 8 a. 03 Par: ANABAA BLUE et SAIGA (BARYSHNIKOV)
SKATING THE PARK H.PS. 7 a. 09 Par: VERGLAS et FOLLE LADY (MACHIAVELLIAN
solow (gb) h.ps. 6 a. 01 Par: SINGSPIEL et HIGH MAINTENANCE (HIGHEST HONOR)
taareef usa m.ps. 3 a. 02 Par: KITTEN'S JOY et SACRED FEATHER (CARSON CITY)
tamelly gb m.ps. 3 a. 01 Par: NEW APPROACH et PERFECT HAND (BARATHEA)
VAN DER HAMEN (IRE) M.PS. 3 a. 01 Par: PEINTRE CELEBRE et BECOMES YOU (LOMITAS)
ZAMBESO H.PS. 5 a. 09 Par: ZAMBEZI SUN et OUBLIETTE (EL PRADO)
CRESTED EAGLE (IRE) M.PS. 2 a. 03 Par: HOLY ROMAN EMPEROR et MARIE ROSSA (TESTA ROSSA)


Rentre dans l'écurie Invasor.
Admin




Messages

: 445


Date d'inscription

: 20/06/2014



Paraggi termine second du prix du Vergally à Chantilly.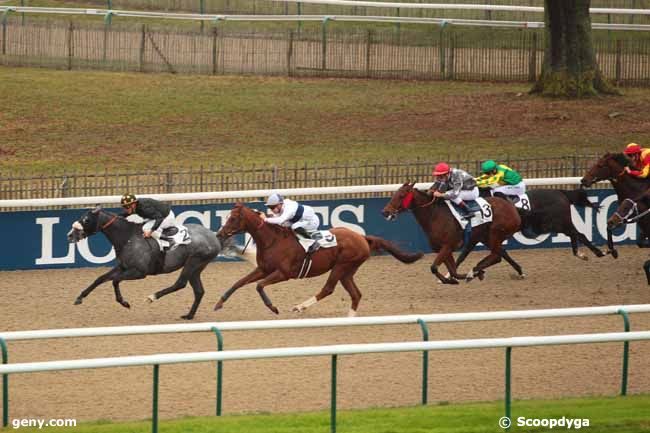 Saint Nom remporte le Prix Gyptis et Protis . Toujours à Cagnes sur mer Royal Dolois termine troisième du Prix Saby Zaraya.
Notons que Royal Dolois revient bien, il faudra compter avec lui dans les mois qui viennent.

---
Permission de ce forum:
Vous
ne pouvez pas
répondre aux sujets dans ce forum